Luxury tented camps are permanent or semi-permanent camps sited in areas of excellent game viewing. These provide all the comforts of a lodge within private spacious canvas tents on a solid permanent base with beds and private baths, and gourmet meals. Tented camps are more intimate than lodges as they generally accommodate 10 to 20 guests.
Some examples of tented camps Bunda Adventure uses:
Moivaro Lake Natron Tented Camp
Moivaro Lake Natron Tented Camp is a charming tented camp that sits on the edge of the Great Rift Valley, and is only a few kilometers away from Lake Natron. Lake Natron is usually very hot, but the tented camp is situated in acacia trees that provide good shade. The 9 tents all have good views of Lake Natron, the surrounding hills and Oldoinyo Lengai (and active volcano).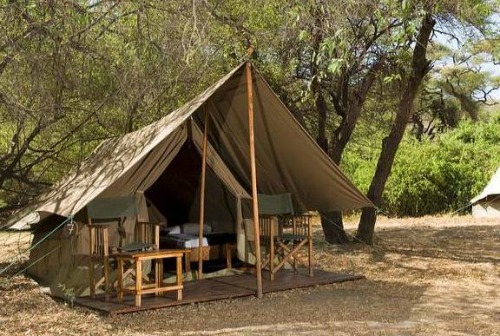 Lemala Ngorongoro
Lemala Ngorongoro has 8 tents that are located on the eastern side of the Ngorongoro Crater rim, which is usually a lot quieter and less busy. This camp suits the adventurous traveller, as it has more of a rustic/bush atmosphere than the other lodges near Ngorongoro Crater. The camp offers opportunities to visit a local Mazaai Boma, a few walks around the forest areas nearby, as well as the hills on the crater.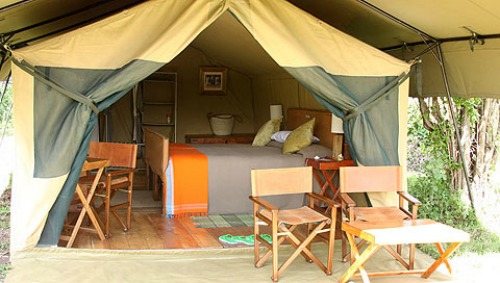 Katavi Wildlife Camp
Katavi Wildlife Camp sits in the remote Katavi National Park. It is in an amazing location on the edge of the massive Katasunga Plains, and close to the park's most prominent airstrip. The camp consists of 6 tents, and each tent has an en-suite bathroom and a big shaded verandah in the front. This is a very relaxing and quiet camp, as not many tourists venture into Katavi National Park.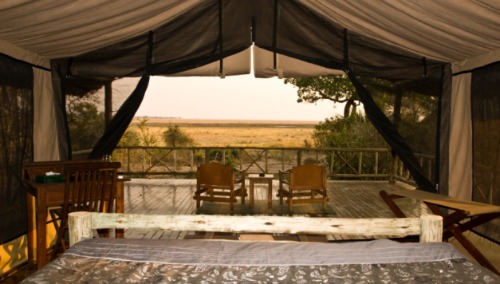 Kati Kati Camp
Kati Kati Tented Camp is located in central Serengeti, which offers good game viewing opportunities throughout the year. Compared to the majority of other tented camps, Kati Kati is larger than the standard 8 tent camps. It has 15 ensuite tents that are fairly simple, but very reasonable prices considering its location.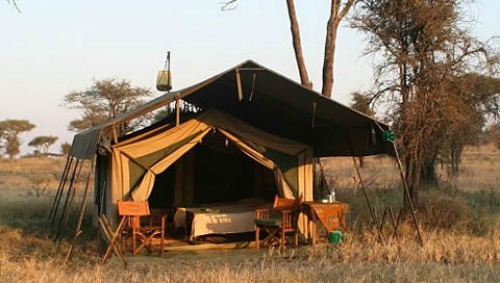 Kirurumu Manyara Lodge
Kirurumu Manyara Lodge is located high on the edge if the Great Rift Valley, which is approximately twenty minutes from Lake Manayra National Park and forty minutes from Tarangire National Park. It has 27 ensuite tented rooms with an outstanding panoramic view over Lake Manyara. Not only is Kirurumu a great spot to relax and enjoy the views, but it also offers several activities for guests including botanical walks, mountain biking, and half-day hikes.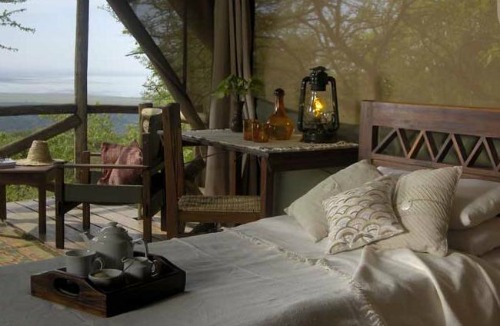 Rufiji River Camp
Rufiji River Camp is located in Selous Game Reserve and it sits on the banks of the river. There are 14 ensuite tents in addition to a swimming pool, which is perfect after a long game drive. From here you can do boating or walking safaris, and there is a continuous flow of animals searching for water and drinking out of the river.