On a basic camping safari, visitors sleep in private tents in selected campsites in or near national parks. Our safari crew sets up the camp and prepares all the meals.There are private and public campsites inside and outside the parks in Tanzania. In public campsites, washrooms and showers are shared and are usually busier, depending on the season. Private campsites are mostly located inside the parks, and there are no facilities built on the sites, however Bunda Adventures will pack mobile washrooms and showers in your safari vehicles.
Some examples of campsites Bunda Adventures uses:
Simba A Campsite
Simba A Campsite is on the south-western rim of the Ngorongoro Crater. It is a fairly large campsite, and is usually very busy, but it has beautiful views of the crater. In addition, the site is not fenced, so frequently wild animals will traverse through the campsite.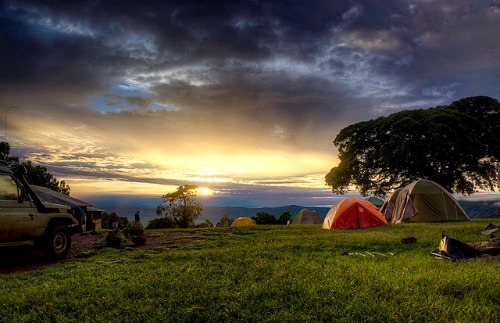 Panorama Safari Camp
Panorama Safari Camp is approximately a five minute drive to Lake Manyara National Park's main gate, and forty minutes to the entrance of Ngorongoro Conservation Area. This campsite has a beautiful viewpoint of the lake, as it is on the edge of the Great Rift Valley. There are permanent tents and bandas available, as well as available areas to pitch your own tent.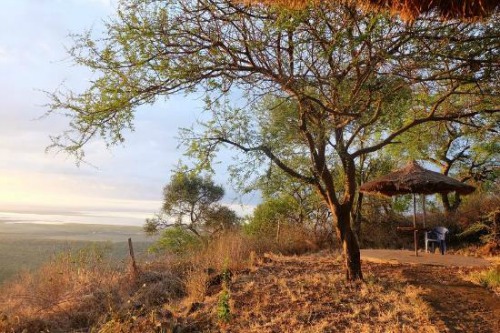 Campsites in Serengeti National Park
There are many campsites situated throughout Serengeti National Park. Most of the campsites are in central Serengeti, where there are permanent animals all year round. The other campsites are sparser, which are advantageous if you prefer to follow the great wildebeest migration.